Emmett Parker, PT, MS, ATC
Owner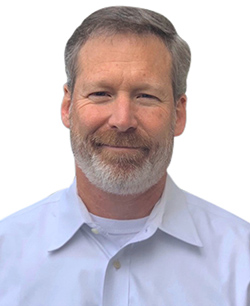 Emmett formed AccelAbility Physical Therapy, Inc. in December of 2003 and served as President since that time. His vision for AccelAbility Physical Therapy, Inc. was the establishment of a company committed to providing excellent outpatient physical therapy services in state of the art clinics. Emmett has been practicing physical therapy for 24 years and has spent the last 19 years in private practice. He graduated from the University of Alabama in 1990 with a BS degree in Sports Medicine. After working a couple of years as an Athletic Trainer he enrolled in Physical Therapy school at UAB where received a MS degree in Physical Therapy in 1995. His specialties include orthopedic, sports medicine and spine rehabilitation. He is board certified by the National Athletic Trainers Association and is licensed to practice Athletic Training and Physical Therapy in the State of Alabama. Originally from Tuscaloosa, Alabama, Emmett has lived in Alabama his entire life and served honorably in the United States Navy Reserve from 1987-1995.
Macie Frederick, PTA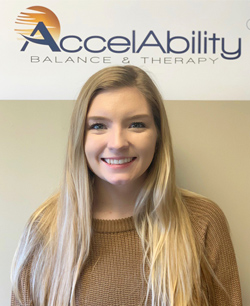 Macie is a Physical Therapist Assistant at our Homewood location. She graduated PTA school from Jefferson State Community College in 2018 as a member of Sigma Kappa Delta. She is experienced in skilled nursing, acute care, and spine & sports therapy. Macie has a true passion for helping people meet their functional goals in order to return to their normal lives. Her motto is "Leave people better than when you found them."
Taylor Waller, PTA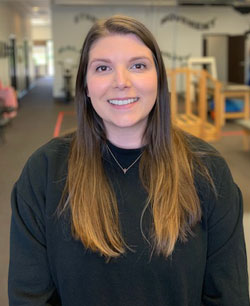 Taylor is a physical therapist assistant at our Trussville location. She is originally from Pennsylvania and graduated from Albright College in 2017 with a BS in Biology. After moving down south, she attended South University's PTA program and graduated in 2019 at the top of her class. She has a love for helping others and being alongside them every step of the way throughout their recovery. Taylor is excited to have begun her career as a physical therapist assistant and is eager to continue learning.
Alex Caldwell, PT, DPT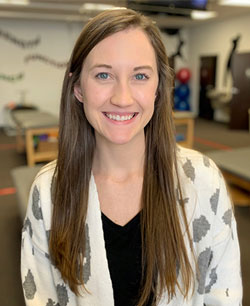 Alex graduated from the University of Alabama in 2018 with a BS in Exercise Sport Science. Shortly after graduating, she moved to North Carolina to attend Methodist University for PT School. Upon graduating in 2021, she moved back to Birmingham to reunite with family and friends. Alex was able to experience a variety of settings during her 12-week clinical rotations including orthopedic & sports rehab, balance & vestibular rehab, and pediatrics where she was able to provide school-based services.